Join Us
Becoming a Cornerstone Member
Are you ready to put the power of Cornerstone in your corner? When you join our credit union, you become part of a financial cooperative with more than 23,000 members. And every member is not just an account holder, but also part-owner of the company. Each member has a vote in the organizational affairs, too, such as the election of the board of directors.

In other words, you're the boss. And we never forget that.
Not yet a Cornerstone member?
Welcome! If you're interested in opening an account or applying for a loan, click the button below to get started. 
Credit Union 101
Never been a member of a credit union before? Here are a few quick facts to get you up to speed.
Unlike banks, credit unions are not-for-profit institutions that exist to serve their members (you), not to make money.
Credit unions are owned and controlled by their members. Our board of directors is elected by our members

- 

you get to vote.
Profits made by credit unions are returned to our members in the form of reduced fees, lower rates on loans and higher rates on savings.
Membership in a credit union is based on something all members have in common 

- 

a geographic location or certain occupation, for example. Cornerstone members all live, work, worship or do business in a certain geographic area (see "How to become a member").
Because they are owned by community members, most credit unions pride themselves on community outreach and involvement. This is especially true for Cornerstone (see our News & Events to learn more).
Aside from these features, a credit union operates similarly to a bank, with comparable financial products.

Credit Union Lingo
As you can see, credit unions do things a little differently. Sometimes we call things by different names, too.
| Bank | Credit Union |
| --- | --- |
| Customers | Members |
| Interest | Dividends |
| Certificates of Deposit | Share Certificates |
How to Become a Member
If you live, work, worship, regularly do business in, or attend school anywhere in Michigan or the Ohio communities listed below, you are eligible to join Cornerstone Community Financial. Immediate family member of current Cornerstone members are also eligible.
Our Communities:
Anywhere in the state of Michigan
The following counties in Ohio:

Fulton
Henry
Lucas
Ottawa
Sandusky
Wood

Applying for membership
That's it. There are no initiation rites or secret handshakes (but if you have any good ideas, feel free to share them with us).
Benefits of Cornerstone Membership
As a member, you'll have access to a wide variety of discounts, rewards, and convenient features, such as free online and mobile banking, mobile deposit, and special discounts on
insurance programs
.

Discount Programs
Membership pays off! Cornerstone members enjoy special member-only savings on auto and homeowners insurance, as well as retail discounts.

TruStage Auto & Homeowners Insurance
TruStage Auto and Home Insurance Programs can provide discounted rates for credit union members, online services and 24/7 claims service.By combining your car and home insurance you may qualify for multiple discounts.
Sam's Club Membership Discount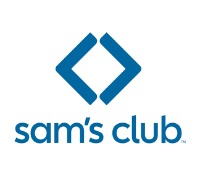 Credit union members can now save 40% off a 1-year membership at Sam's Club. Get what you need to make staying at home easier with brands you trust, and savings you can count on, so join Sam's Club today.

Cornerstone Scholarship Program