News & Events
There's always something new happening at Cornerstone.  Community is our middle name, and community involvement is a way of life for our members and employees. New product promotions, fun community events, charitable projects 
- 
this is the place to read all about it. 
Read our 20223 Newsletters
What's new in 2022?
A New Branch!
CCF is growing! We are pleased to announce that our new branch in Toledo, Ohio at 4400 Heatherdowns Blvd. is NOW OPEN!
This new location will enable our Ohio team to connect with even more members and help them reach their financial goals. 
Field of membership expansion

CCF has been granted approval from the State of Michigan Department of Insurance and Financial Services to expand its field of membership in both Michigan and Ohio.

In Michigan, CCF will now be open for membership to any and every resident of the entire Great Lakes State, regardless of where they live or work.

In Ohio, CCF's field-of-membership has been expanded to include four additional northwestern counties: Fulton, Henry, Ottawa, and Sandusky, in addition to our current Lucas and Wood Counties.
This is an important and exciting step in CCF's efforts to bring the convenience, commitment, and care of a community-minded credit union to as many members as possible. Expanding our charter allows us to serve more members and means we can reach more individuals and serve as a valuable community resource, no matter where they live.
Oxford Strong
Our team members wanted to help Oxford High School students as they returned to campus after the tragic events on November 30th. Team members donated funds, which CCF matched. We donated a portion to the Therapy Dog fund. We're proud to support the #OxfordStrong community.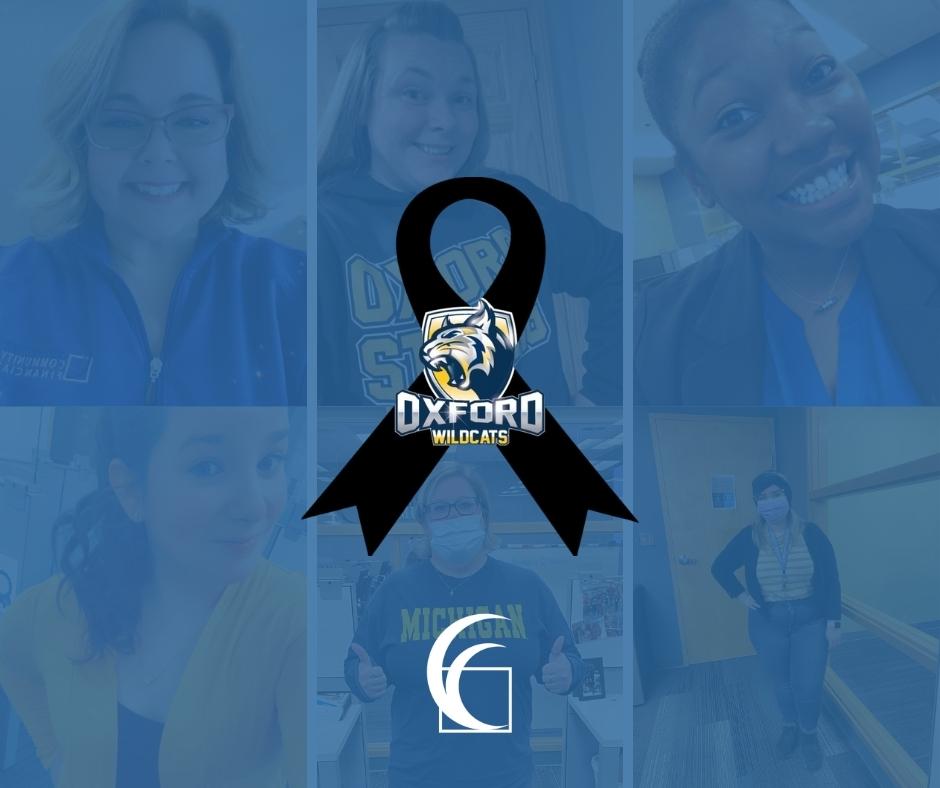 2021 Community Involvement.

In January 2021, CCF launched a year-long celebration for our 70th anniversary called "70 Acts of Kindness". Throughout the year, we connected with local non-profits, community organizations, city chambers and individuals who needed help.
Acts of kindness ranged from cleaning up city parks and sending treats to hard-working healthcare workers to collecting supplies for a local special needs classroom and donating funds to build desks for kids schooling from home. Throughout the year, we were amazed to learn about the incredible organizations at work in the cities CCF calls home and demonstrate our commitment to serving our local communities. Like we always say – Community is our middle name!
See all 70 acts of kindness here.
2020 Community Involvement.

CCF supports local communities, schools and non-profits through the Covid-19 Pandemic. Even though our plan for the year was changed, we adapted and created new ways to give back, while remaining socially distant. These include:
Monetary donations to support struggling neighbors to Neighborhood House, Forgotten Harvest and Gleaners Food Bank. 

Providing meals for essential

hospital workers at Promedica Toledo Hospital and Beaumont Hospitals, both in Troy and Royal Oak.

Awarded three extra scholarships

totaling

 $8,500 to six local CCF students.

Provided no-touch 

thermometers

 to local elementary schools.

In support of Juneteenth, CCF made a monetary donation to Focus Hope and purchased age-appropriate books that were donated to local elementary schools. 

Gift card giveaways to local small businesses in

support

 of Small Business Week.

Gift card giveaways to local essential workers.
Co-Worker of the Quarter donations to Michigan Humane Society and American Society for Deaf Children.
A proud sponsor of MADD (Mothers Against Drunk Driving) of Michigan's Virtual Walk Like MADD, and a Future of No More Victims program.