Promotions
We're always in your corner. And that means we're always looking for new ways to help you save money, manage your finances and reach your goals.
In addition to the many
rewards and discounts
Cornerstone members receive every day, here are some special promotions we're offering to help you on your way to your financial goals.
Earn up to $600* when you open a Rewards Checking account
Finally make the switch to a CCF Rewards Checking account and receive:
A $300 bonus when you meet a few simple qualifications**
Earn 2.02% APY*** on balances up to $15,000; that's about $25 per month and $300 annually!
Access to more than 35,000 fee-free ATMs nationwide
Free Debit card and access to Cash Coach - a convenient personal financial management tool.

This offer is available through July 31st, 2021 to new checking account holders only. The $300 bonus will be paid within 30 days of your third consecutive qualifying month. Qualifications include:
Sign up for eStatements
Log in to Online or Mobile Banking one time per month
Direct deposit of $500 or more
Complete 12 signature debit transactions
Open a Rewards Checking Account
*Up to $600 can be earned when $300 bonus qualifications are met and maximum Checking Rewards are earned for a period of one year. Actual rewards earnings vary based on daily balance in Rewards Checking account.

**$300 bonus will be paid when qualifications are met for the first three full calendar months after account is opened. Bonus will be paid within 30 days of the third qualifying month. If qualifications are not met following the account open date, no bonuses will be paid. Checking account minimum opening deposit is $100. Qualifications during qualification period include monthly direct deposit of $500 or more, 12 signature-based transactions posted and settled, election of eStatements, and one login to Online or Mobile banking per month. Qualification period begins on the first day of the month and ends on the last day of the month. PIN based transactions do not count toward qualifying debit card transactions. Fees may reduce earnings. Membership requires share savings account with minimum $10 deposit. Other restrictions may apply. One account per SSN. Subject to change at any time. Offer valid through 07/31/2021.

***APY = Annual Percentage Yield. APYs accurate as of April 1st, 2021. Rates may change after account is opened. If qualifications are met each monthly statement cycle: balances up to $15,000 receive APY of 2.02% up to $300 per calendar year and balances over $15,000 earn 0.05% interest rate on portion of balance over $15,000. If qualifications are not met, all balances earn 0.02% APY.
Mortgage Offer: $1,000 off closing costs*
You've heard it for months! Mortgage rates are still at near all-time lows. If you haven't taken advantage, we'll give you a $1,000 reason why you should...now! Receive a $1,000 closing cost credit on any conventional loan with a term of 15 to 30 years. But don't delay any longer! This offer is valid on applications submitted between 3/15/2021 and 7/31/2021.
*Rates are based on credit score, term of loan and collateral. Subject to change at any time. Discount will be applied at the time of closing on the appropriate closing documents. FHA, VA and other mortgage programs not eligible. Existing CCF MFM Mortgages not eligible for promotion. All loans subject to credit approval.
You could score $10,000 and a chance to virtually meet Olympic Games hopeful Noah Lyles, courtesy of Visa!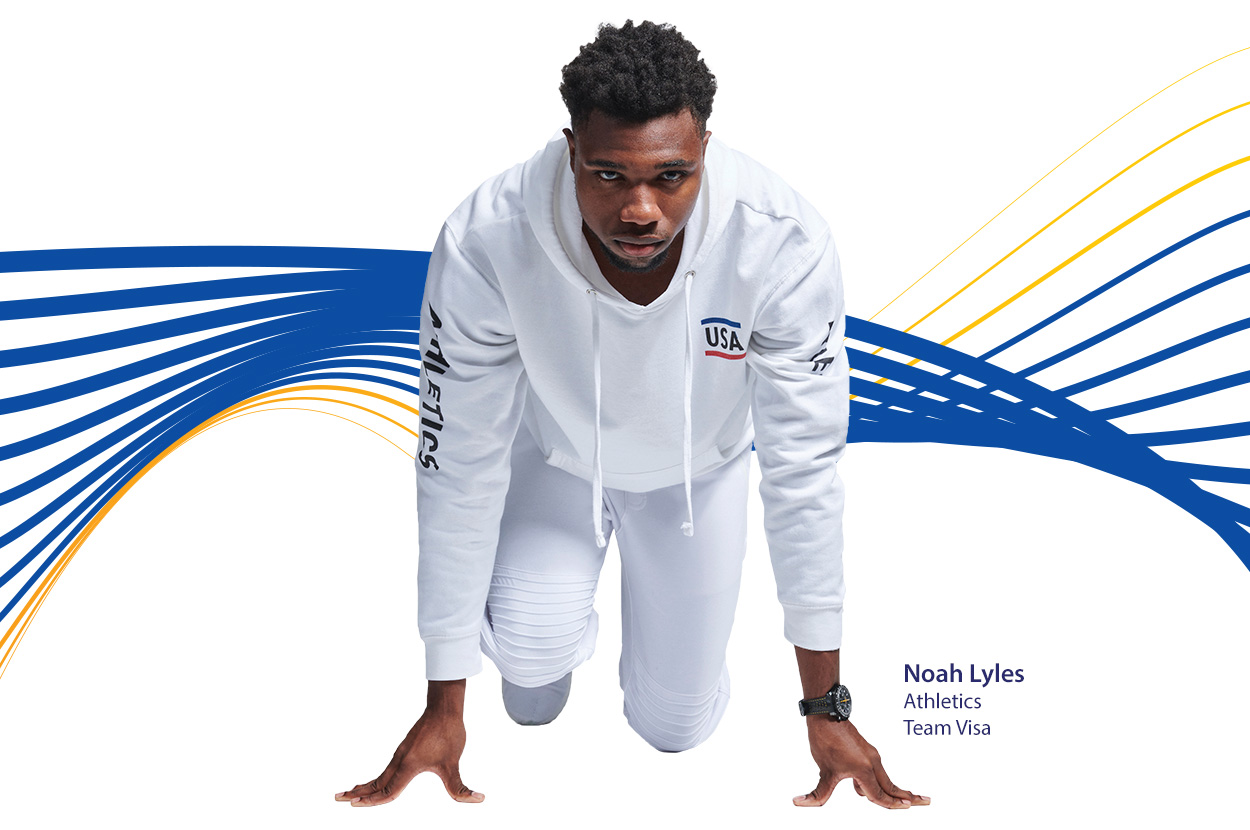 Pay with your Cornerstone Visa Card, or any other Visa, from 6/15/21 – 8/15/21, you will be entered for a chance to win.
Prize Packages:
Gold: $10,000 + Team Visa Gift Box + Virtual Meet & Greet
Silver: $5,000 + Team Visa Gift Box
Bronze: $1,000 + Team Visa Gift Box
Drive home in a new vehicle - Auto Loan rates as low as 1.99% APR*
Get in the driver's seat of a new car, SUV or truck with low monthly payments. 
Details:
Timely pre-approvals
Buy new or used
Competitive low rates to keep your payments low
Flexible repayment terms that fit your budget
100% financing available

Decisions made locally

Auto protection programs available
*APR = Annual Percentage Rate. Rates are "as low as" and are based on credit score and model year of vehicle, with discounts applied for payment protection package and direct deposit to a CCF account. Other account requirements and conditions may apply. Promotional rates available on new auto loan purchase only or autos refinanced from another financial institution. Rates are subject to change at any time.
Celebrate 70 years with a limited time 1.99% APR* credit card balance transfer rate for new card holders
Pay off your high-interest debt faster- transfer your balances to a low-rate CCF Visa® Platinum with a special rate of 1.99% APR* for 12 months. Enjoy no balance transfer fees and no cash advance fees. This anniversary credit card rate offer is available through December 31st, 2021.
*APR = Annual Percentage Rate. 1.99% APR promotional balance transfer rate is valid on new Visas only, opened as of 4/19/2021 or later, and will be applied for a period of 395 days after the account open date. Balance transfer checks will be provided once account is opened and must post to your account within 30 days of account opening to receive the promotional rate. Any remaining balance will begin to accrue interest at the cash advance rate stated in your account terms and conditions, which is subject to change. If only the minimum payments are made funds are first applied to the portion of your balance with the highest interest rate. The terms of your account, including purchase and cash advance APRs, are subject to change. Any such changes will be made in accordance with the Consumer Credit Card Agreement. Please note: You are liable for any late payments, finance charges or disputed amounts on your other accounts. Late payments may result in loss of promotional APR. Finance charges begin accruing the day the balance transfer is processed. Transferred balances must come from another institution. Other restrictions may apply. Subject to change at any time. Cannot be combined with other offers. Offer good through 12/31/2021.
Get $100* when you roll your 401K over to a qualified CFS IRA with Cornerstone
Investing is never one-size-fits-all. Your portfolio deserves personal attention, with access to the tools, guidance and investment choices that build your financial future. If you're ready to invest in yourself by rolling your 401k over to a qualified CFS IRA with Cornerstone, we have a $100 gift card* waiting for you!
Roll over your 401K by scheduling an appointment with Cornerstone's CFS Executive Financial Advisor Jeffrey Rand. 
*A $100 Visa gift card will be given to members who roll over an IRA, 401(k), or 403(b) of at least $25,000 to a qualified CFS IRA at CCF. Gift card will be given upon the deposit of rollover funds into a qualified CFS IRA. Limit of one (1) $100 gift card per SSN. Offer valid through 12/31/2021. Members must schedule an appointment by 12/01/2021 to receive this offer. Must be 18 or older. Subject to change at any time.
Non-deposit investment products and services are offered through CUSO Financial Services, L.P.("CFS"), a registered broker-dealer Member FINRA & SIPC
and SEC Registered Investment Advisor. Products offered through CFS: are not NCUA/NCUSIF or otherwise federally insured, are not guarantees or
obligations of the credit union, and may involve investment risk including possible loss of principal. Investment Representatives are registered through CFS.
Cornerstone Community Financial has contracted with CFS to make non-deposit investment products and services available to credit union members.
70th Anniversary special offers
To commemorate our 70th anniversary we want to celebrate with you! All year, enjoy social media contents, special member offers and more.
Refer a friend or family member and earn $50* each.
We promise to deliver the same great member service to your family and friends that you've come to expect as a credit union member yourself. There are no limits on the number of referrals you can cash in on! It's a simple way to earn an extra $50* in your pocket!
Save up to $15 on TurboTax
TurboTax® makes it easy to file your taxes from the comfort of home, asking simple questions and guiding you every step of the way. And when you need help, real experts are standing by —and can even do your taxes for you. The best part, CCF members save up to $15!
90 Days, No Payment: Auto Loans
The only thing better than a new car is not having to make a payment on it for 90 days!*

When you finance your new or used auto loan with Cornerstone, you will be payment-free for 90 days. Or, we may be able to save you money by refinancing your existing auto loan from another financial institution. By refinancing your auto loan with CCF, you can still take advantage of our limited time 90 days no payment offer.

Call us today to get pre-approved BEFORE you shop! Pre-approvals provide extra bargaining power at the dealership. This is a limited time offer, so apply online anytime or call 800.777.6728.
*CCF auto loan rates are "as low as" and based on credit score, term of loan and collateral. Subject to change at any time. Limited time offer, restrictions apply. Auto loans currently financed with CCF are not eligible for the 90 days no payment offer.

Receive $25* with a new CORE Youth Account
CORE Youth Accounts, along with help from parents, can teach kids and teens core financial values like how to save money, spend wisely and give back to the community. As they grow, so do their account options. From saving their allowance to buying their first car, CCF is in their corner every step of the way. From cradle to college, CCF has it covered!
*Offer subject to change at any time. The $25 cash deposit will be deposited into the CORE Youth Account within 30 days of account opening. Account must be in good standing (no negative balance) to receive the match. One account per SSN. $10 deposit required for membership.