Auto Loans
You found it! Whether it's the car of your dreams or a vehicle to get you from point A to point B, Cornerstone is in your corner to put you in the driver's seat. 
Our loan experts are ready to help you with competitive rates, local market knowledge and personalized service.
Details:
Timely pre-approvals
Buy new, used or collectible
Competitive low rates to keep your payments low
Flexible repayment terms that fit your budget
100% financing available

Decisions made locally

Auto protection programs available
Dealership Partners
Our dealership partners are committed to making your buying experience fast, easy and stress-free. Just visit any dealership below, and let them know you're a Cornerstone member.
You'll get great service and on-site financing. The dealer will complete all your paperwork on the spot, and you'll get the same great rates, discounts and features you'd get in a Cornerstone branch.
Verify Your Insurance
Cornerstone requires full comprehensive and collision insurance coverage on all vehicles we finance for the full term of the loan, including physical damage, fire and theft insurance.

Please ensure that we have a copy of your current insurance coverage on file. If we do not, we may be forced to add collateral insurance which will increase your loan payment amount.
If you received a notice stating that Cornerstone does not have a copy of your insurance policy, or you simply want to verify your coverage, visit
www.myinsuranceinfo.com.
Welcome to the Future of Car Buying​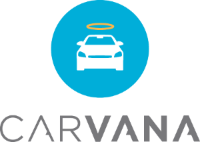 We are excited to announce that Carvana has joined the Love My Credit Union Rewards family to provide credit union members a simple, affordable and convenient car buying experience. ​
Carvana is the fastest growing used auto retailer that allows you to:​
Browse certified inventory: low mileage, no reported accidents, and a 150-point inspection
Shop from home 24/7: buy online with delivery or pickup available as soon as the next day ​
Buy with confidence: 7-day money back guarantee, 100-day warranty ​
As an additional benefit of being a credit union member, you can get a $100 cash reward through Love My Credit Union Rewards when you purchase a vehicle from Carvana*. ​
(*) Valid only for Carvana purchases through LoveMyCreditUnion.org. See Terms & Conditions