No forms. No paper. No trips to HR.
Moving your direct deposit to
Cornerstone is easy with:

How long have you been saying you need to move your checking account?
And how long have you been procrastinating because it feels like so...much...work?
Enter: Switch Pay - the "easy button" offered by Cornerstone.
It's like flipping a literal switch on your direct deposit.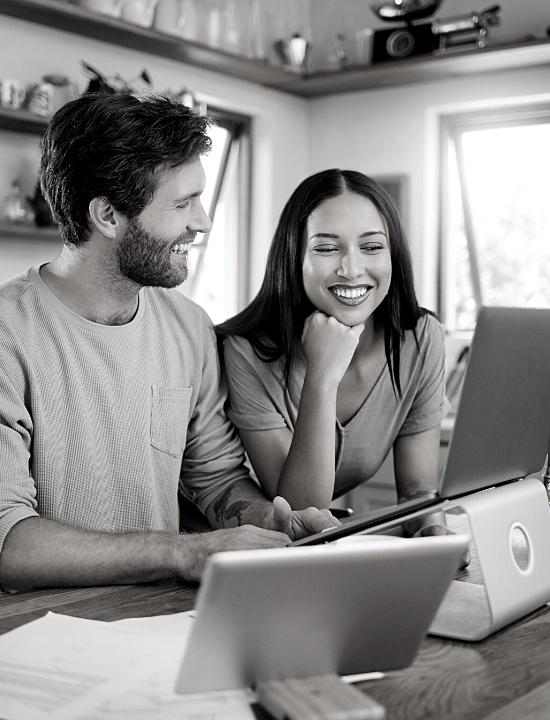 What is Switch Pay?
Switch Pay is an easy and completely digital way to move your direct deposit to any Cornerstone account right through the mobile app or online banking. No paperwork, no calling your company's payroll department - Switch Pay is easy, secure, and verified in real time.

How to get started:
1. 
Log in
to Cornerstone's mobile app or online banking
2. Click on the Switch Pay icon on the main dashboard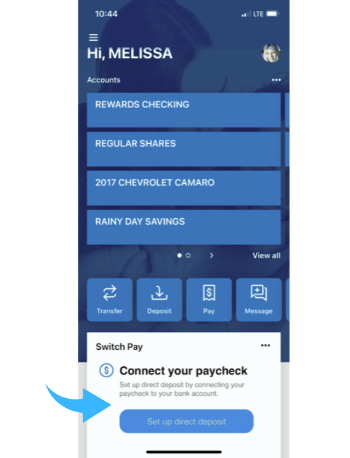 3. Select the Cornerstone account into which you'd like your direct deposit to go.
4. Search for your payroll provider or employer and follow the prompts
Please Note: You will need your login credentials for your payroll provider in order to complete this process. If you do not know your credentials reach out to your employers HR department.
Receive a $100 Amazon gift card* when you try Switch Pay!
Be one of the first 25 members to try Switch Pay and successfully switch your direct deposit, and you will be eligible to receive a $100 Amazon gift card. 
Direct deposit amount must be at least $500 per month.
Deposits must take place for two consecutive months to be eligible.
Offer available through 1/31/2023, or until all gift cards have been redeemed.
*The first 25 members who utilize Switch Pay to move a deposit of at least $500 or more per month will receive a $100 Amazon gift card. Two consecutive months of direct deposit must take place to be eligible for payout. Deposit switch completion, and order of winners will be verified by date initial switch is completed through Switch Pay. Payouts will take place within 30 days of the second month's direct deposit to the account. No purchase necessary. Subject to other terms and conditions and may end at any time without notice. Offer valid through 1/31/2023 or while supplies last.
Can't find your payroll provider or employer in Switch Pay?
Connect with the Member Contact Center at
(800) 777-6728
or start a secure
conversation
in Mobile or Online banking. One of our representatives can provide you with an alternate option to have your payroll easily moved over to a Cornerstone account.
Switch Pay Frequently
Asked Questions
Can I choose to divide my direct deposit to multiple Cornerstone accounts?
Yes! To deposit into multiple Cornerstone accounts, you will have to go through the set-up process twice by choosing a certain percentage or specific dollar amount for each the chosen account. Example: 50% to a Rewards checking account and then go back and select your share account for the other 50%.
Where is my deposit?
Once Switch Pay completes the direct deposit account switch, it may take two to three pay cycles for the payroll to update and for funds to flow into the new account. Some payroll systems are faster, while some take longer. Switch Pay does not track the deposit of funds in the member account.
What happens if I'm not able to switch my direct deposit with Switch Pay?
Please connect with us by calling 
(800) 777-6728
or start a secure
conversation
in Mobile or Online banking. 
Can I set up direct deposit for payments from the government, including but not limited to: Social Security, Disability and Unemployment?
Yes, Switch Pay supports direct deposit switches for some government payment websites.